Analisis Pengaruh Suhu Terhadap Susut Umur Transformator di PT. PLN (Persero) UIW Kalimantan Timur UP3 Samarinda ULP Kota Bangun
Abstract
ABSTRACT
The distribution of electrical energy to customers will cause heat and high
temperatures in the transformer, resulting in a loss of some electrical energy and a
reduction in the life of the transformer. The purpose of this study was to determine the
effect of temperature on the shrinkage age of the distribution transformer and determine
the remaining life of the distribution transformer. This research data is based on primary
and secondary data obtained by measuring temperature, current and voltage, so that it
can calculate the load of the transformer, the value of the relative aging rate, the value of
the life loss and the remaining life of the transformer. From the analysis results obtained
the value of age shrinkage of 19.39% to 29.88% and the average hotspot temperature of
45.36oC to 52.15 oC. The relationship of the influence of temperature on the transformer
life loss is the higher the temperature, the greater the life loss or reduction in life that
occurs in the transformer. The remaining life of the transformer is obtained from 40 years
to 62 years. It is known that the high temperature on the transformer is the influence of
the shrinkage of life, the high temperature is caused by overloading and prolonged
electricity usage.
Keywords: Remaining Age, Temperature, Age Depreciation.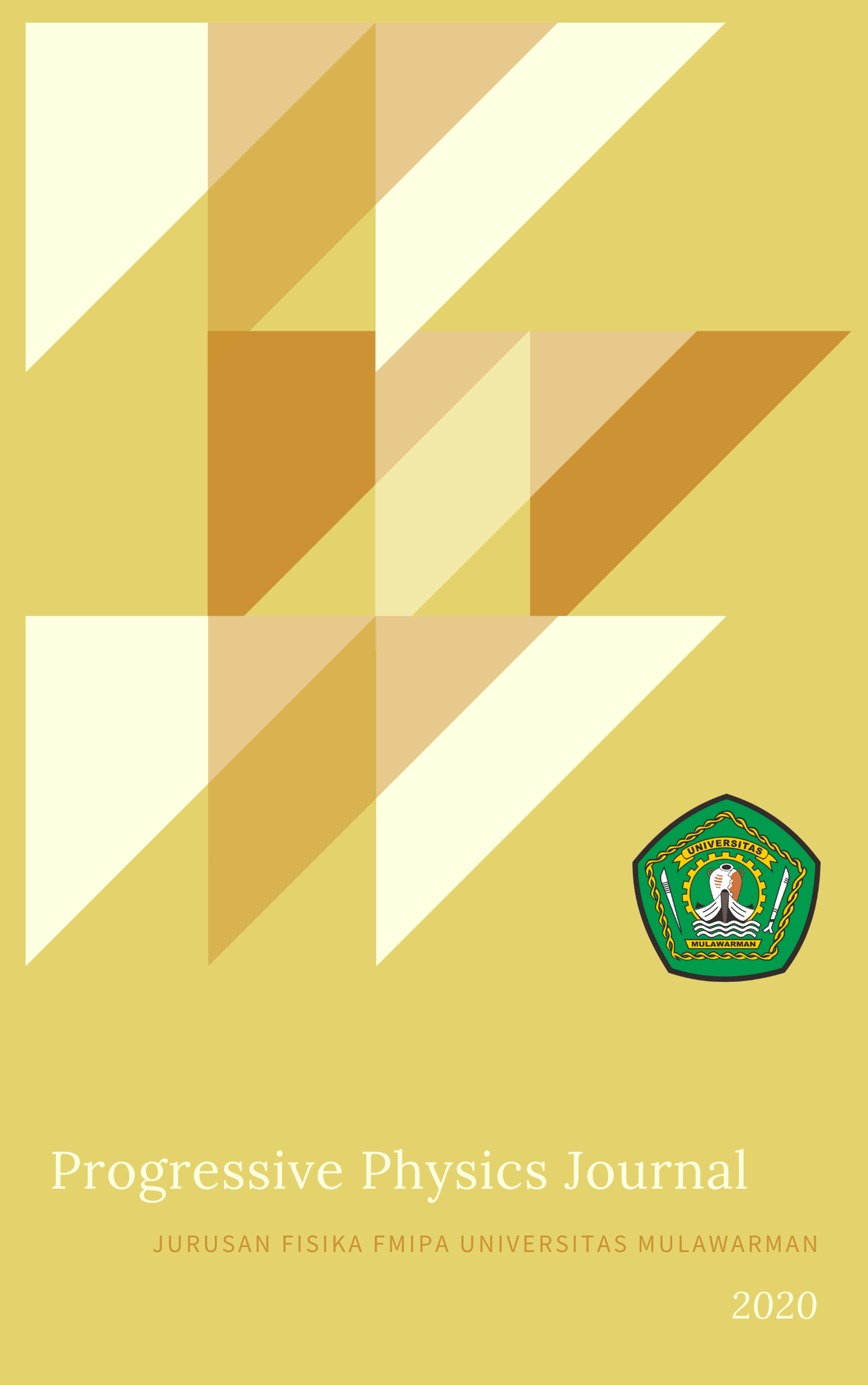 How to Cite
ARIFKA, Indah. Analisis Pengaruh Suhu Terhadap Susut Umur Transformator di PT. PLN (Persero) UIW Kalimantan Timur UP3 Samarinda ULP Kota Bangun.
Progressive Physics Journal
, [S.l.], v. 1, n. 1, p. 16-23, jan. 2020. Available at: <
http://jurnal.fmipa.unmul.ac.id/index.php/ppj/article/view/562
>. Date accessed: 06 june 2020.